Current position£º
Home
> Company profile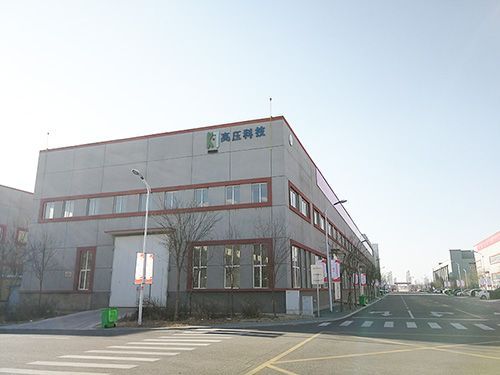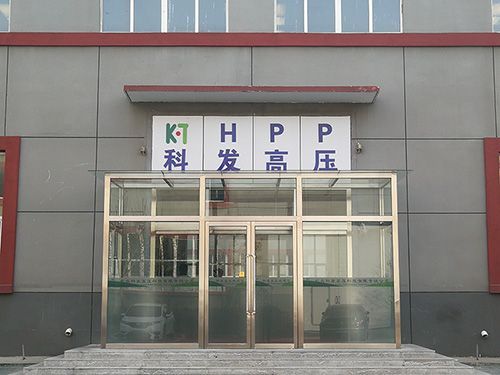 Dr.Wang of BaoTou KeFa High Pressure Technology Co., Ltd .have been engaged in the military gun tube autofrettage technology more than 15 years in the past, the gun tube autofrettage's pressure can reach 960MPa and the new material Hydrostatic extrusion technology( Hydraulic extrusion technology), its pressure can reach maxmum 2000MPa. So our team have accumulated a lot of pressure processing design technology experiences. We started to design, manufacture and markets high pressure equipment for food processing since 2001 years. we are apply oneself to open and innovate our Fresher Technology HPP, we are the China leader in high pressure processing equipment technology and high pressure metal parts. We have a team of professionals in food high pressure processing technology, research and development, technical and customer service, engineering, sales, and marketing. Our mission, very simply, is to help the food industry provide safe, high-quality, innovative food products. Our High Pressure Processing (HPP) product line includes small lab presses for testing and large commercial-scale systems with pressure vessel capacities from 3 liters up to nearly 800 liters for college, institute and food factory. Usable with water medium maximum standard operating pressure at 87,000 psi (600 MPa). Our vessel double heat-shrink sleeve and autofrettage technology assures the maximum in pressure vessel safety at lower weights, thus reducing facility and low costs. Up to now , we have already designed and manufactured different spec HPP machine more than 300 sets for customer.
we can supply and provide HPP machine specification as follows:
1¡¢experimental spec and main parameters£º
HPP600MPa/3-15L-- IDØ120mm--160mm / Vertical or Horizontal Frame (No screw)
2¡¢the pilot production spec and main parameters:
HPP600MPa/30-100L-- IDØ160mm--300mm/ Vertical or Horizontal Frame(No screw)
3¡¢the production spec: Horizontal Frame/ IDØ200mm--400mm (No screw):
(1) the single (Mono) vessel spec: HPP600MPa/100-500L ;
(2) the parallel 2 (Duo) vessel spec:HPP600MPa/2¡Á50L¡ª2¡Á500L
The Scope of our HPP machine supply:
¡¤ high pressure processing vessel.
¡¤ Yoke, made of high quality steel layers.
¡¤ resistance corrosion steel plugs.
¡¤ Support beds.
¡¤ Hydraulic power plant and opening /closure mechanisms of the vessels.
¡¤ Intensifier built in.
¡¤ pressure transducers with check pressure reading system.
¡¤ High pressure pipes in stainless steel for intensifiers ¨C vessel connection
¡¤ Water filter (Local drink water).
¡¤ Computer for operation in automatic and manual mode.
¡¤ SCADA system for controlling and recording of data.
¡¤ control cabinet.
¡¤ Instructions Manual.
¡¤ Installation and Commissioning.
¡¤ Training.
The high pressure food processing technology is a revolution for food processing industry ,the high pressure treatment can prevent microbial pollution of food, extended the time for food preservation ,and the time for food taste delicious. the high pressure treatment doesn't make the food color, aroma, taste, and other physical properties change, won't produce peculiar smell, food still keep original fresh flavor and nutrition after pressure processing. Don't need to add chemicals in food, also avoid the negative effect to human body by residual chemical reagents stayed in food, and ensure the safety of the food.
The high pressure food processing technology faces many opportunities for development, foreign called it ¡°New Science¡¢New Markets¡¢New Needs¡¢New Laws¡¢New Technology¡¢New Business, New Opportunities, A Bright Future, HPP is now a commercial reality, This creates further opportunities for additional products, markets, equipment, science, business ¡±.
At present, we have already obtained Europe ¡°CE¡±and "PED"certificate and American ¡°ASME-U3¡± certificate. It is very important for us to develop international HPP machine market and to promote our brand image. moreover, our different spec HPP machines has already exported to Korea, Japan, Australia, Thailand, Malaysia, Mexico, India, American, Canada, Taiwan , Hong Kong atc.
The company Support and sponsor two international non-thermal high pressure processing conference which held in Beijing in 2009 and 2011, and support the Canada Montreal international high pressure processing conference in 2010 and the Germany international high pressure processing conference in 2011.